The 555 timer chip has been around since the '70s, so does the world really need another website for calculating the circuit values?

No! But I made one anyway. It's really an excuse to play around with HTML5 canvas and demonstrate a grunt & coffeescript toolchain.

See this running live at visual555.tardate.com, where you can find more info and links to projects and source code on GitHub.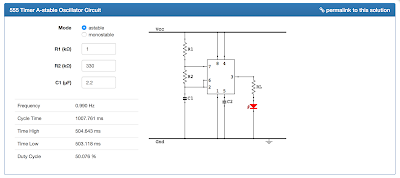 (blogarhythm ~ Time's Up / Living Colour)